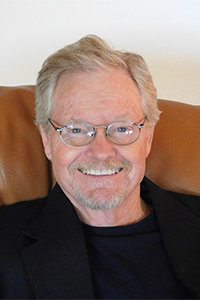 Therapist
– Anxiety Disorders Specialist
(480) 408-3554
(602) 494-3131 Fax
Cognitive Behavioral Therapy (CBT)

Anxiety disorders: panic, general, social, OCD, PTSD, phobias

Stress disorders and related medical conditions

Chronic pain management
Grief

Couples

Relaxation / meditation / mindfulness training

EAP employee assistance program counseling 
I have a Bachelors degree in Psychology, and a Masters degree in Counseling Psychology from Arizona State University. I have worked in a number of mental health settings including community mental health, outpatient and inpatient hospital settings, intensive outpatient programs, and private practice since 1990.
At St.Luke's Hospital, I developed and ran the Intensive Outpatient Anxiety Disorders Program, providing individual and group therapy for adults with a variety of anxiety disorders. I have also worked for years in inpatient and outpatient pain / stress management programs.
I use a cognitive behavioral therapy, integrating a mind-body, psycho educational approach. I teach relaxation, meditation and mindfulness. I believe clients want and need specific, effective tools and strategies that they can understand and apply on a daily basis
Scottsdale Office
8124 E Cactus Road
Suite 410
Scottsdale, AZ 85260
(602) 494-1515
(602) 494-3131 Fax
Contact Me
I would love to hear from you. Complete the form below, hit Send, and I will get back to you as soon as I can.