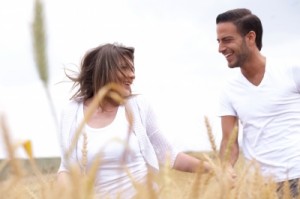 …a commitment to excellence
…a belief in caring
…a reliance on research
…a devotion to innovation
…a dedication to results
As a group, Our Counseling Office is committed to finding the best match between individual clients and families and the behavioral health professionals who can most be helpful to you. We work to link the challenges that you face and the most effective approaches for addressing those issues. We are very aware of what the research literature says regarding the effectiveness of various psychotherapeutic approaches, but are also willing to innovate when solutions seem elusive. We hope that one of the professionals at Our Counseling Office will be that psychologist, social worker, or counselor, but we also know that many factors determine what the quality of fit. That's why we will reach out to members of the professional community if we are aware of another resource may be the most useful for you.
We view effective outcomes as being a highly collaborative effort.  Our therapists are likely to want to collect information from previous providers of care, collaborate with other providers you may be seeing, and work with those around you to effectively support either your personal growth or the movement of your family toward caring rewarding relationships.
We firmly believe that providing the right services at the right time can result better behavioral health for individuals and families as well as lower long-term costs for clients, insurance companies and employers.  Research clearly indicates that experienced professionals who address behavioral health issues early can reduce the costs of subsequent medical care.
Please don't hesitate to talk with a member of the Our Counseling Office team.  We like questions . . . let's talk!
Office Phone: Each clinician makes their own appointments, please consult their personal webpage for the phone number.
North Scottsdale Office
8124 E. Cactus Road – Suite 410
Scottsdale, AZ 85260
Phoenix Office
3040 E. Cactus Road
Phoenix, AZ 85032
Our Counseling Office is a group of independent practitioners who may work as a team to address life's challenges.