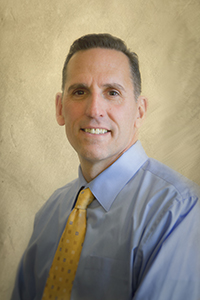 Licensed Psychologist
Sleep Disorders Specialist
(480) 416-8661
(602) 218-6434 Fax
Sleep medicine

Insomnia

Anxiety
Dr. Townsend is a clinical psychologist boarded in psychology and sleep medicine. I have been in the practice of sleep medicine since 1998. My training is in health psychology. My area of specialty is in sleep medicine as well as the treatment of insomnia and anxiety disorders using cognitive behavioral strategies.
Professional Associations
American Psychological Association

Arizona Psychological Association

American Academy of Sleep Medicine

Arizona Sleep Society
Advanced Practice Credentials
Diplomate, American Board of Sleep Medicine
A Little About Me
I Grew Up In…
Rural Minnesota
Hobbies
Who has time for hobbies….I work and take care of my 4 kids
Something I'm Very Proud Of
I'm one of only 263 psychologists in the US that is boarded in sleep medicine
The Craziest Thing I've Done
Participate in the Tough Mudder 12 mile obstacle race
My Worst Job Ever
Working in the Nebraska prison system
A Favorite Quote
Live as if you were to die tomorrow.  Learn as if you were to live forever.
Phoenix Office
3040 E Cactus Road
Suites A, 4, 5, & 6
Phoenix, AZ 85032
(480) 416-8661
(602) 218-6434 Fax
Contact Me
I would love to hear from you. Complete the form below, hit Send, and I will get back to you as soon as I can.