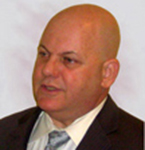 Licensed Clinical Social Worker
Substance Abuse Counselor
(602) 885-4533
(602) 218-6434 Fax
Hal holds licensure in Arizona for social work, substance abuse, and is nationally certified as an Employee Assistance Professional.  He has twenty years of experience providing therapy to individuals, couples, families, and adolescents.   Hal's clinical experience includes the assessment and treatment of substance abuse / dependency disorders, including those with concurrent psychiatric diagnoses, depression, anxiety, and other stress-related symptoms.
He has considerable experience with critical incident debriefings including World Trade Center personnel, as well as police and fire departments across Arizona.  In addition to his private practice, he is Director of the Member Assistance Program for the State Bar of Arizona and serves as an Expert Witness of the Attorney General's office on mental health issues.
Phoenix Office
3040 E Cactus Road
Suites A (private office) & 6 (for counseling groups)
Phoenix, AZ 85032
(602) 885-4533
(602) 218-6434 Fax
Contact Me
I would love to hear from you. Complete the form below, hit Send, and I will get back to you as soon as I can.