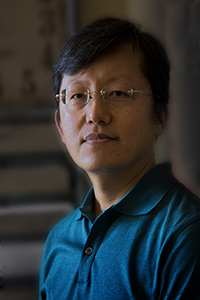 Psychologist
(614) 285-3689
(602) 494-3131 Fax
Anxiety

Depression

Relationship issues

Academic issues
Grief

Cultural adjustment

Spirituality

Trauma
I have worked with university students since I started my doctoral training at Indiana University – Bloomington in 2000. I completed my practicum training at various settings including university counseling center and VA hospital, pre-doctoral internship at the University of Illinois's Counseling Center, clinical fellowship at The Ohio State University Counseling & Consultation Service where I worked for 7 years as a senior staff clinician. Since July 2013, I have been serving as the Training Director for Arizona State University Counseling Services. 
In my private practice, I work with people with various backgrounds in terms of gender, age, race, ethnicity, sexual orientation, culture, ability, nationality, spirituality, etc. I am fluent in both English and Korean.
Professional Associations
American Psychological Association, Member

Asian American Psychological Association, Member

Association of Counseling Center Training Agencies, Member

Korean Psychology Network, Member
Scottsdale Office
8124 East Cactus Road
Suite 410
Scottsdale, Arizona 85260
(614) 285-3689
(602) 494-3131 Fax
Hours
Saturday 9 AM to 1 PM
Contact Me
I would love to hear from you. Complete the form below, hit Send, and I will get back to you as soon as I can.