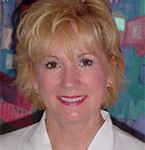 Licensed Professional Counselor
(602) 527-4003
(602) 482-1884 Fax
Anxiety

Depression

Child/

a

dolescent

c

oncerns

ADHD

Family

Couples
Ann has worked as a teacher, a community mental health counselor and Licensed Professional Counselor for more than 30 years. This gives her enormous experience dealing with families and individuals. She counsels children, adolescents and their families to help them through difficult times and help them find ways to effectively deal with their issues. She has extensive experience dealing with child and adult ADHD, Relationships (spouses, significant others, parent/child) can be frustrating at times; Ann has years of training and experience to help people find their way through relationship challenges. Depression and anxiety can make life a struggle; Ann uses techniques to alleviate the struggle and bring a feeling of calm to the individual. "Struggles are just opportunities for growth."
A Little About Me
I Grew Up In…
In Phoenix . . . I'm a native!
Hobbies
Bicycling, swimming, skiing, zumba
Favorite Books/Movie/Music/Foods/Band/etc.
Books = The Prophet by Kahill Gibran
Food = Mexican, Italian and Chinese
I'm Known For…
My Patience
One Person I Wish I Could Meet or Could Have Met
Eleanor Roosevelt
A Favorite Quote
"What you focus on, expands."
Phoenix Office
3040 East Cactus Road, Suite 4
Phoenix, AZ 85032
(602) 527-4003
(602) 218-6434 Fax
Contact Me
I would love to hear from you. Complete the form below, hit Send, and I will get back to you as soon as I can.