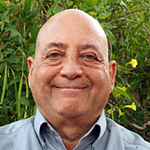 Licensed Psychologist
Certified Alcohol and Drug Counselor
(602) 363-2872
(602) 494-3131 Fax
Challenges I Work With
Depression
Anxiety Disorders: General, Phobias, Social, Panic
PTSD
OCD
Chronic Pain
Living with Illness and Disability
Grief, Death, and Loss
Social Isolation
Social Conflict (work, home)
Lack of Healthy Lifestyle
Substance Abuse and Addiction
Clients I work with
Adolescents and Adults, 13 and older
Types of Therapy I Use
Individual, Family, Group, Couples
Approaches I Use
I use a variety of therapy tools along with empathic listening to each person's unique story. Together, we find a way to help you overcome whatever obstacles interfere with your being more active in a meaningful and fulfilling life. Here are some of the tools I use:
Cognitive Behavioral Therapy
Acceptance and Commitment Therapy
Narrative Psychology
Positive affirmation
Meditation
Mindfulness Practices
Communication Skills Training
Prolonged Exposure Therapy (for PTSD)
Exposure and Response Prevention (for OCD)
My educational background includes a Doctorate in Clinical Psychology from the Massachusetts School of Professional Psychology in Boston, and an MA in Counseling from the California Institute of Integral Studies in San Francisco. I am also a certified Alcohol and Drug Counselor, on the National Register of Health Service Psychologists, and I am an approved supervisor for Behavioral Health Providers in Arizona. My area of specialized training is in the area of communication, and studied with The Public Conversations Project (now called Essential Partners) https://whatisessential.org/ and with Bill Isaacs of Dialogos at the Sloan School of Management at MIT https://dialogos.com/
I spent most of my 30 year + career working for public health hospitals at the state and federal level, providing psychotherapy to persons of all ages and a variety of cultures, with problems mild to severe.
Professional Associations
Credentialed with the National Register of Health Service Psychologists
Approved Supervisor with the State of Arizona Board of Behavioral Health
A Little About Me
I Grew Up In…
A sea town north of Boston, Massachusetts
Some of My Meaningful Activities
Kayaking
Photography
Camping
Meditation
Talking about Philosophy
Some of My Favorite Things
Books – The Better Angels of our Nature by Steven Pinker;
Guns, Germs, and Steel by Jared Diamond
Movies/TV – Science Fiction, South Korean Historical Dramas,
Socio-Political Dramas
Music – Improvisational Jazz and Rock, World Music
Scottsdale Office
8124 E Cactus Road
Suite 410
Scottsdale, AZ 85260
Phoenix Office
3040 E Cactus Road
Suite 6
Phoenix, AZ 85032
Contact Me
I would love to hear from you. Complete the form below, hit Send, and I will get back to you as soon as I can.