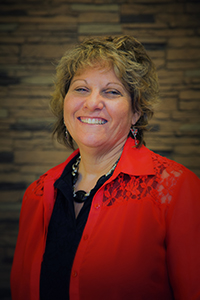 Licensed Social Worker/Clinical Therapist
(602) 526-2771
(602) 494-3131 Fax
Working with child/adolescents
Adults and seniors – specialization in family/child-welfare
Social skills
Friendship skills
Healthy boundaries
Honoring self
Positive strengths and challenges
Feeling identification
Awareness of emotions
Body imagery & facial expressions
Communication skills
Mindfulness
Diaphragm breathing
Visualization
Relaxation
Healthy relationships – respect for self & others
Developmental disorders
Bereavement – death and loss concerns
Goal setting
Action plans and success
Issues with ADHD
Academic underachievement
Addiction
Adoption
Alzheimer's
Anxiety
Autism
Behavioral issues
Bipolar disorder
Career counseling
Chronic impulsivity
Chronic pain
Depression
Divorce
Family conflict
Grief
Learning disabilities
Life coaching
Medical issues
Obesity
Parenting
Peer relationships
Self esteem
Spirituality
Suicidal ideation
Trauma and PTSD
Traumatic brain injury
I am a Licensed Clinical Social Worker & Therapist practicing over 25 years. I am privileged to have worked with outstanding professionals in the areas of Developmental Pediatrics, Psychiatry, Education, and Medical Care. Initially my specialization began with the young child, middle school, and adolescence populations. Twelve years ago, I began to work with Adult and Senior Populations. There are times in life people struggle with situations. This may include depression, anxiety, anger, frustration, poor choice making, poor coping skills, and relationship issues. Together as a team we focus on safety, security, stability and manifesting success. Dedicated to evidence based treatment, promoting a holistic model of wellness, assessing needs, developing treatment plans, and working as a team. Some Therapeutic Modalities used include: Crisis Intervention, Client Centered, CBT, DBT, Skills Training, Mindfulness, Psychoeducational, Psychoanalytic, and Solution Focused Therapy. Striving to teach, guide, and support all clients. 
Professional Associations
National Association of Social Workers: Arizona
Honors
Clinician of the Year in 2014 at Bayless Behavioral Health
A Little About Me
I Grew Up In…
Phoenix, Arizona
Hobbies
Family, Nature, Travel, Social with Friends
I'm Known For…
Working Hard and Striving to do my Best in Situations:  Listening, Honesty, and Being Me.
One Person I Wish I Could Meet or Could Have Met
Lucille Ball  and Abraham Lincoln
Something I'm Very Proud Of
My 2 Precious and Successful Children,  25 yrs of marriage, My Education, My Career, and Working to Be the Best Me Possible
An Important Thing I Learned as a Child or Teen
Life is not always easy, but working to move forward is a MUST.
A Favorite Quote
Only as high as I reach can I grow
Only as far as I seek can I go
Only as deep as I look can I see
Only as much as I dream can I be
― Karen Ravn
Something I Would Love to Achieve
My Ph.D., Certification in Special Areas, More Travel, Owning a Cabin in Prescott
One Item I Should Definitely Get Rid of But Probably Won't
My child's ratty first blankee
One of My Favorite Games/Toys When I Was a Child
Boggle, Coloring, and Pottery Painting, Playing the Saxophone and Singing/Acting on Stage
If I Were Not Able to Use Any Electronic Devices for a Week, I Would…
Go to the forest and camp, hike, and have fun in nature.
Scottsdale Office
8124 East Cactus Road
Suite 410
Scottsdale, Arizona 85260
(602) 526-2771
(602) 494-3131 Fax
Scottsdale Unified School District
Hours
Saturdays
Mondays and Wednesdays
Contact Me
I would love to hear from you. Complete the form below, hit Send, and I will get back to you as soon as I can.