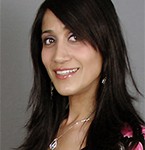 Clinical Psychologist
– Board Certified in Behavioral and Cognitive Psychology
– Early Career Ambassador, American Board of Professional Psychology (ABPP)
(480) 221-8816
(602) 494-3131 Fax
Behavioral weight management for weight loss
Anxiety disorders
Communication/assertiveness training
Aging
Career change
Sleep disorders
After completing clinical internship at Temple University Hospital and graduating with my PhD in Clinical Psychology from the Catholic University of America in Washington, D.C. in 2007, I moved to Az to serve on the faculty of Argosy and Midwestern University (MWU) Clinical Psychology doctoral programs from 2007-2010. I completed postdoctoral training at the MWU multidisciplinary clinic, where I helped to set up the Psychology clinic. In '09, I became licensed to practice independently in Arizona and began work as Home-Based Primary Care Psychologist for the Phoenix VA Health Care System, where I continue to serve our nation's veterans.
Since 2009, I have also maintained a part-time private practice, where I extend specialized behavioral weight management services for weight loss services and psychotherapy. In 2014, I became the first board-certified psychologist in Behavioral & Cognitive Psychology in Arizona, and in 2016 was asked to serve as the Early Career Ambassador for the American Board of Professional Psychology (ABPP) in Az. 
I offer services in English & Farsi and since 2010 have led the year-long diversity didactic seminar to psychology interns at the Phoenix VA, while also chairing the Psychology dept. diversity committee. Since 2009 I have served on the Professional Advisory Committee for NotMyKid, past Chair of the Diversity and Membership Committees & Diversity Representative to the Arizona Psychological Association (AzPA), and currently continues in my role in AzPA leadership as the Membership Representative to the Governing Council. I am honored to serve my clients and the community.
Professional Associations
Arizona Psychology Association, Past Member Representative to AzPA Governing Council
Past Diversity and Membership Committee Chair, AzPA
Past Diversity Representative to Governing Council, AzPA
American Board of Professional Psychology
National Register of Health Service Psychologists
Honors
AzPA Diversity Award of the Year 2014
AZ Early Career Psychology of the Year 2015
Early Career Scholarship Recipient, National Register 2009
Advanced Practice Credentials
ABPP Board Certified in Behavioral & Cognitive Psychology
A Little About Me
I Grew Up In…
Washington, D.C.
Hobbies
What's that? Does going to comedy clubs count?
Favorite Books/Movie/Music/Foods/Band/etc.
Movie – Dangerous Minds
Food – Sushi & Mediterranean Food
Favorite Band – Georgia Florida Line
I'm Known For…
Sparkles & Rhinestones
One Person I Wish I Could Meet or Could Have Met
Martin Luther King
Something I'm Very Proud Of
Board certification in my field of work; friendliness and compassion for strangers.
The Craziest Thing I've Done
Swam with the dolphins
My Greatest Annoyance
Obnoxious noises, like public bathroom hand-dryers, vacuums, and leaf blowers; rudeness and entitlement
An Important Thing I Learned as a Child or Teen
You never know the wounds others are carrying; be kind and compassionate to all
My Worst Job Ever
Hmm, I've loved all my jobs come to think of it
A Favorite Quote
"Behave like the person you want to be remembered as."
Something I Would Love to Achieve
Hip hop dancing skills
One Item I Should Definitely Get Rid of But Probably Won't
High heels I never wear
One of My Favorite Games/Toys When I Was a Child
Simon, Operation, Pictionary, & Typing Tutor program for the PC
If I Were Not Able to Use Any Electronic Devices for a Week, I Would…
Be lying on a beach out of the country
Scottsdale Office
8124 E Cactus Road
Suite 410
Scottsdale, AZ 85260
(480) 221-8816
(602) 494-3131 Fax
Contact Me
I would love to hear from you. Complete the form below, hit Send, and I will get back to you as soon as I can.
Forms
All Clients
Please download, review, print, and sign the signature page of the HIPAA & Informed Consent (i.e., Exhibit C).
Before signing the Privacy Policy, please also read the Notice of Protected Health Information Practices (i.e., Exhibit B: Privacy Policy, amended 2013). These forms should be completed by parent(s)/guardian(s) if client is a minor under the age of 18.
Please download and complete the Intake Form. Payments are accepted in cash or check. Credit card payments are accepted for a small fee for each payment.
Weight Loss Patients
If you are interested in the behavioral weight management program for weight loss, please complete the Weight and Lifestyle Inventory (WALI) in addition to the above consent and intake documents.Note: This form may take an additional 30-45 minutes to complete. For additional information on this program, please click here.
Clients Who Are Minors (17 years of age or younger)
Please print and complete this Consent Form (Minors) in addition to the above consent and intake documents completed by parent(s)/guardian(s).