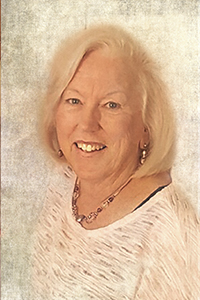 Psychologist
(602) 956-6009
(602) 956-6009 Fax
Dr. McClellan's practice includes both counseling and forensic services. Her counseling clients come with a variety of dilemmas including relationship issues, marriage concerns, recovery from affairs, reducing conflict in divorce, creating successful stepfamilies, parenting issues, and work related challenges. Her forensic work has been with the Family Court as a Mental Health Provider for Maricopa County Superior Court.
Dr. McClellan received her Ph.D. from Arizona State University in Counseling Psychology and her master's degree from UCLA. She has completed post-doctoral training at the Phoenix Gestalt Institute, the Post Graduate Institute for Family Therapy in Phoenix and the Family Therapy Program, Medical School, University of Calgary, Canada with Dr. Karl Tomm. She was an Assistant Professor at Arizona State University for over 12 years and is a former faculty member of the Institute for Creative Change. She has served in leadership positions on a number of community boards and committees.
Dr. McClellan collaborated with Dr. Wendy Ellis on a book entitled "Relationships Are Everything – Enhancing Conversations the Changetalk Way"
This book will give you effective methods for coping with challenges so that you may move forward as opposed to sinking deeper into defeat or feeling helpless. Here is a book that will help you to live a more satisfied life no matter what difficulties you encounter. The approach invites people down an optimistic and resilient path by turning tragedy into challenge, encouraging forward movement and by a focus on strengths and resources. All of this is accomplished through collaboration and conversation. It is through our relationships that all things are possible. Most self-help books start with the basic presumption that individuals are flawed or broken and that something or someone needs to be fixed. These negative views are immensely limiting and discouraging. Instead, our work is based upon the presumption that in fact much is right about all of us and that when we work together we can find the resources for creating powerful changes. For all those who are tired of analyzing their deficiencies, worn out by revisiting the past and feeling helpless about dilemmas we offer Relationships are Everything as a long awaited antidote.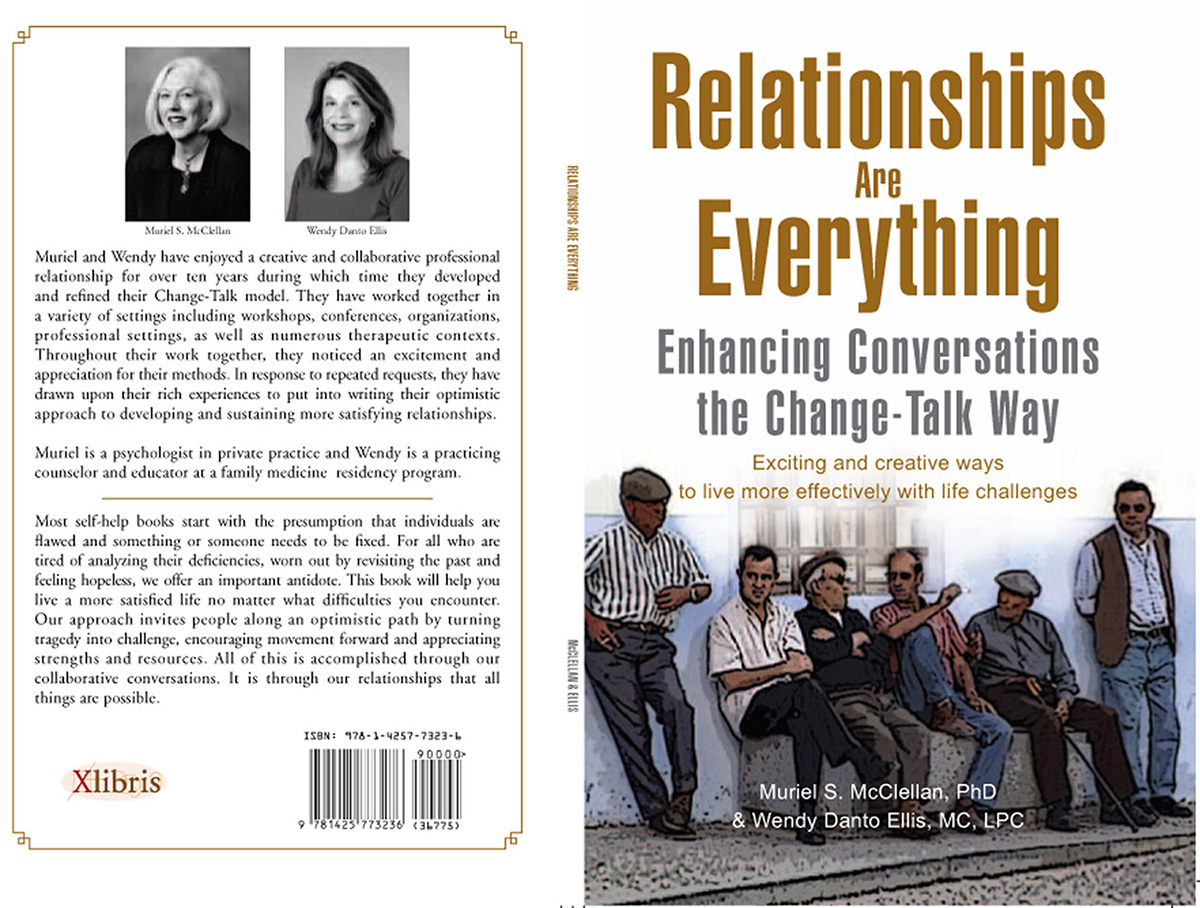 A Little About Me
I Grew Up In…
I grew up in the Phoenix area. Played on my high school golf team and loved swimming. I remember when Bethany Home Road was dirt and 32nd Street did not go through to Lincoln Drive. Getting to Scottsdale was a drive through orange groves as it was separate city where the businesses closed for the summer. Now, does that date me, or is it just a reflection on the growth of our communities? Or maybe both?
Hobbies
I have enjoyed many hobbies from golf, cooking and gardening. More recently I have taken up photography. My office has a collection of photographs from my trip to Africa (see photo of elephants). While I love wildlife photography (see photo of Red Crowned Crane in Japan), I still enjoy travel photography (see photo of bike and stairs in Split, Croatia).
Scottsdale Office
8124 E. Cactus Road
Suite 410
Scottsdale, Arizona
(602) 956-6009
(602) 494-3131 Fax
Email: muriel.mcclellan@gmail.com
Hours
Tuesdays and Wednesdays from 10:00 AM until 6:00 PM
Contact Me
I would love to hear from you. Complete the form below, hit Send, and I will get back to you as soon as I can.
Forms
Use the buttons below to download forms you may need for your first visit.