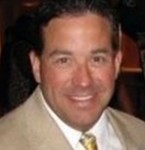 Therapist
(602) 316-9121
(602) 218-6434 Fax
PTSD to include Sexual and Combat Trauma

Depression

Anxiety

Sexual Addiction

Substance Abuse/Addiction
Danny Guckenburg has over 19 years of experience working in the Human Services field with a very diverse number of populations and demographics. He has worked extensively with combat veterans, rape victims, and adults who have suffered growing up with childhood sexual abuse. He has found that the core agents of change are found in a safe environment that is fostered through trust and understanding. He currently works full-time at the Phoenix Vet Center with combat veterans suffering from PTSD.  He utilizes a diverse and eclectic style of therapy with emphasis on trauma to include; EMDR, Prolonged Exposure, and Emotion Focused Therapy.
Professional Associations
Honors
Meritorious Service Medal

U.S. Army for 21 years of service
Advanced Practice Credentials
Certified EMDR Therapist

EFT Couples trained
A Little About Me
I Grew Up In…
Southern Minnesota
Hobbies
Running, hiking, traveling, very passionate about football
Favorite Books/Movie/Music/Foods/Band/etc.
Books = Anything by Irving Yalom or Brene Brown
Movie = Shawshank Redemption
Food = Ribeye steak
Bands = Journey, AC/DC and Billy Joel
I'm Known For…
My compassion and ability listen to anyone
One Person I Wish I Could Meet or Could Have Met
Benjamin Franklin
Something I'm Very Proud Of
My wife and son
The Craziest Thing I've Done
Tandem skydiving
My Greatest Annoyance
People who won't take responsibility
An Important Thing I Learned as a Child or Teen
Whatever you do, do it to the best of your ability and….always be open to learning
My Worst Job Ever
McDonald's
A Favorite Quote
"Life's a banquet and most poor suckers are starving to death!"
— Auntie Mame
Something I Would Love to Achieve
Seeing all 50 states
Something That Really Annoys Me
Teenage girls screaming
Phoenix Office
3040 E. Cactus Rd., #6
Phoenix, AZ
(602) 316-9121
(602) 218-6434 Fax
Contact Me
I would love to hear from you. Complete the form below, hit Send, and I will get back to you as soon as I can.
Forms
Click the buttons below to download the forms you will need for your first visit.